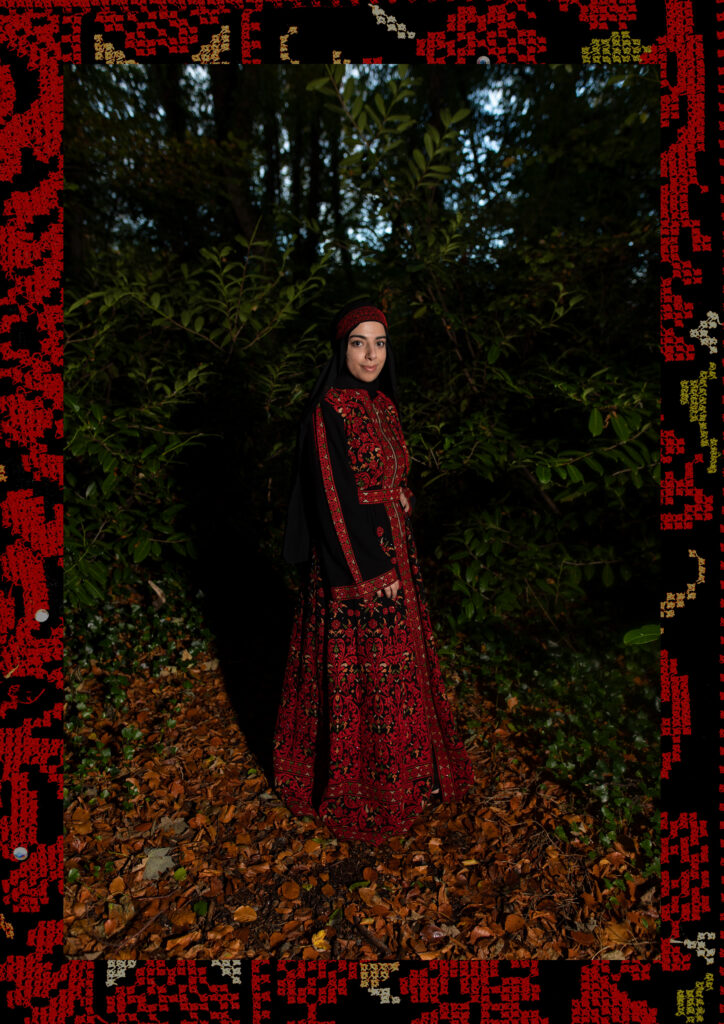 When we think of climate change, it is the present that comes to mind – and how things were good in past. Looking back at our traditions, we used essential tools to make beautiful things.

That is what inspired this project. The traditional clothes were made from locally-sourced materials and then hand-crafted. Each item of clothing had a story to tell. Each region had its colour, material, embroidery and style for how to wear the garments. At times the clothes were passed on from one member of the family to another, because they were durable and made to last.

We need to revisit our traditions to see how we can make a change. Our fast way of life will have to change due to the damage we are causing to the Earth. So why not slow it down ourselves before it's too late?
---
Ala Buisir is a documentary photographer born in Ireland with Libyan roots. A graduate with a BA in Photography from TU Dublin. Then an MA in Journalism from DCU and currently doing a PhD by practice in UL. Her work documents the social and political tension around us today. The aim is to raise awareness by presenting events through different perspectives in hopes that it may also bring about change.
Website: www.alabuisir.com